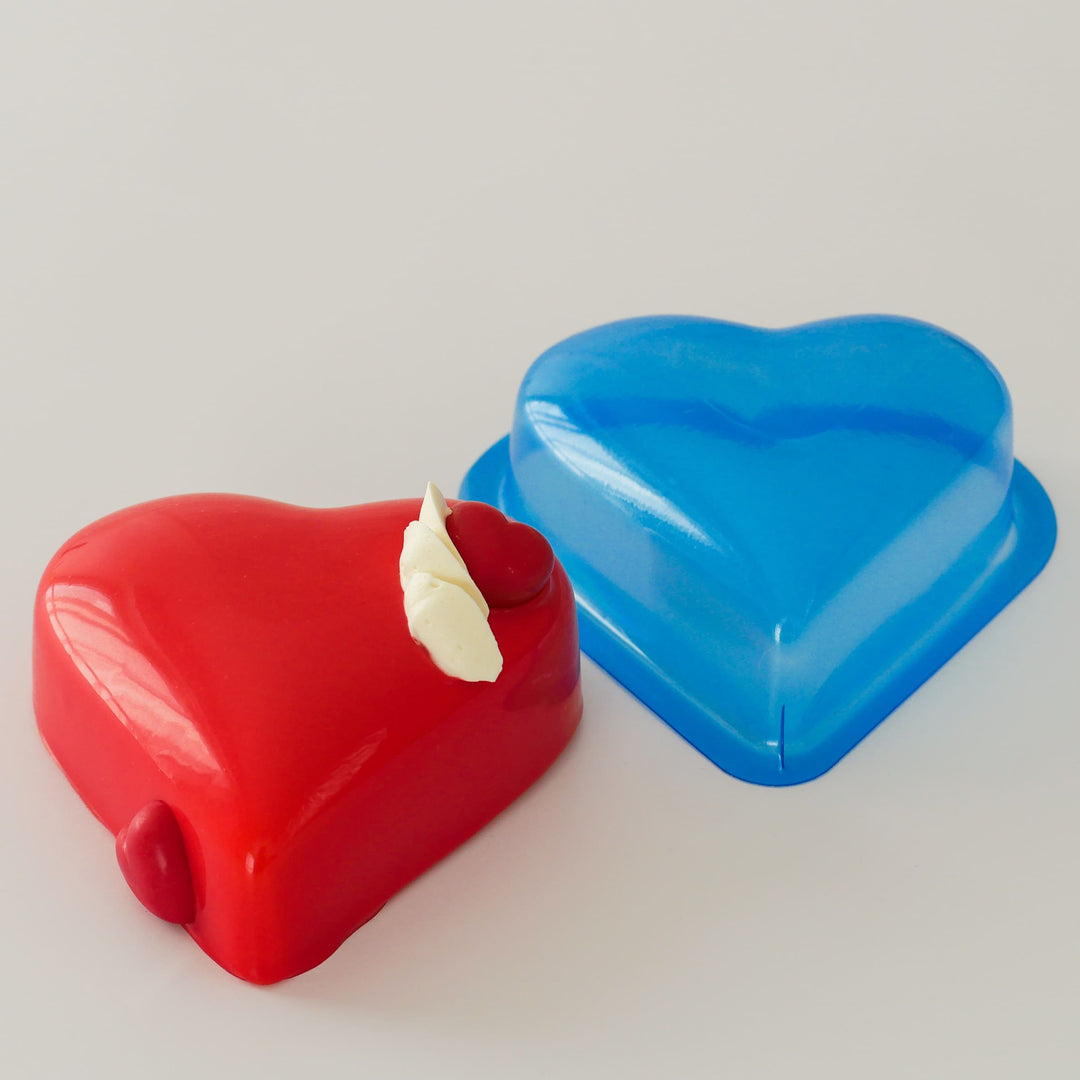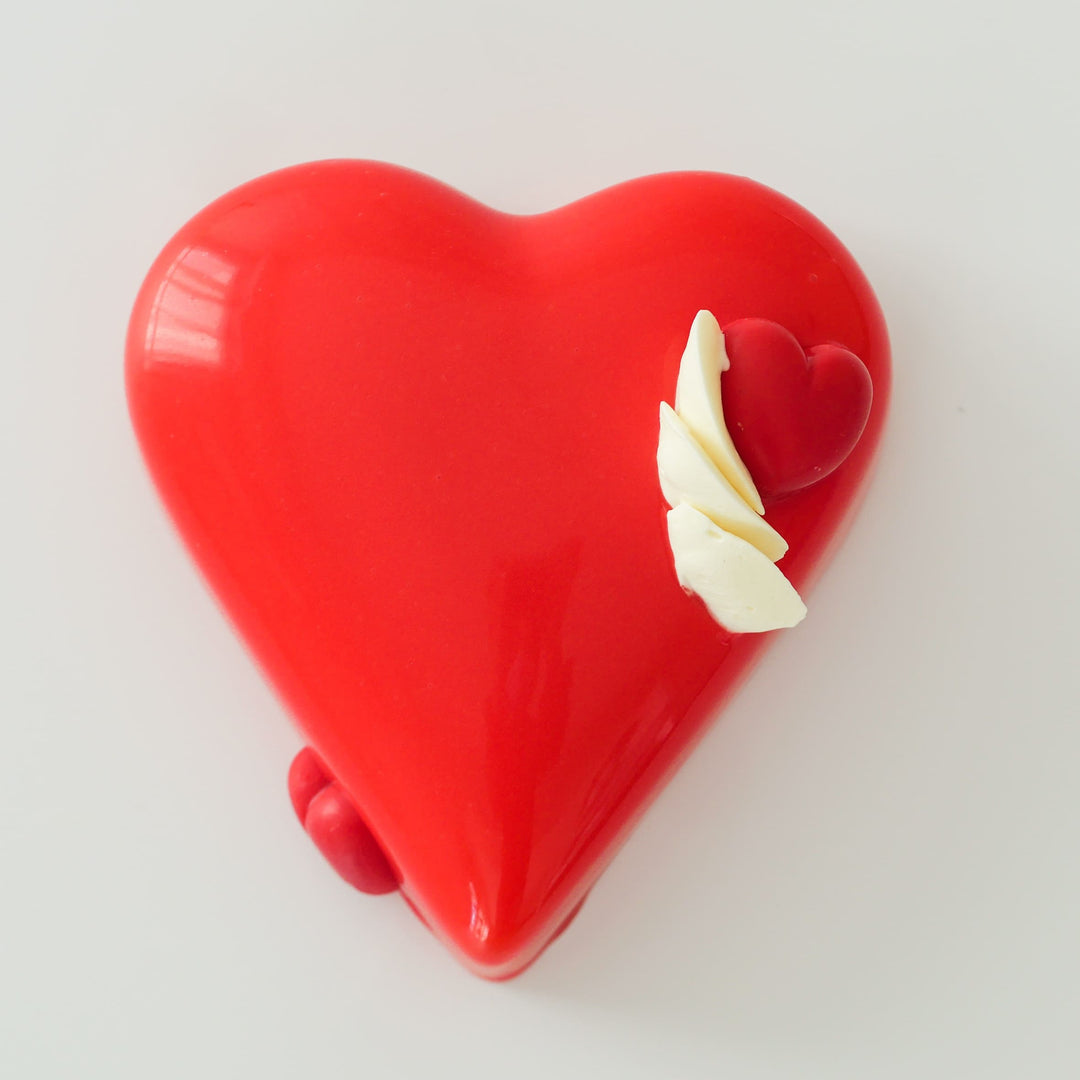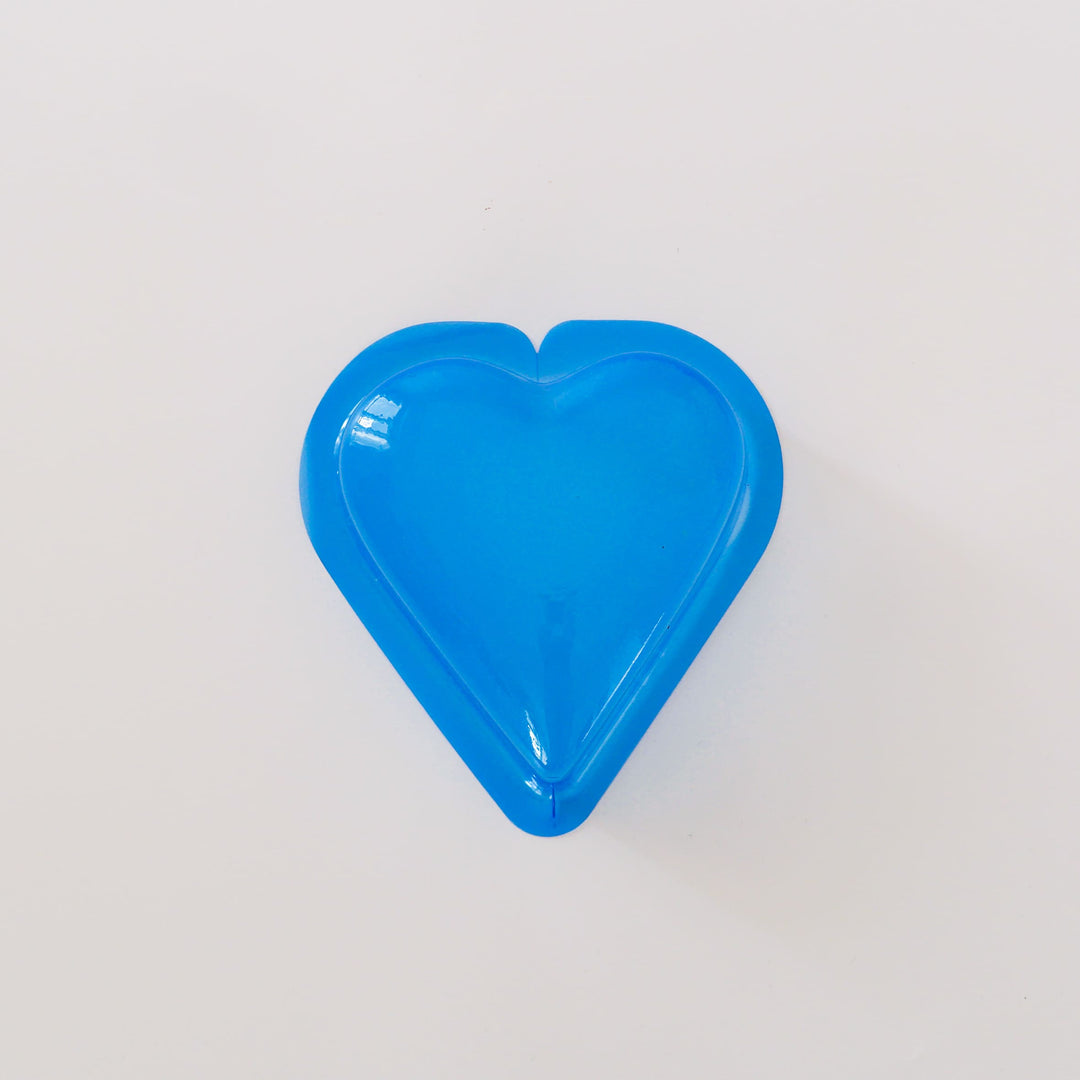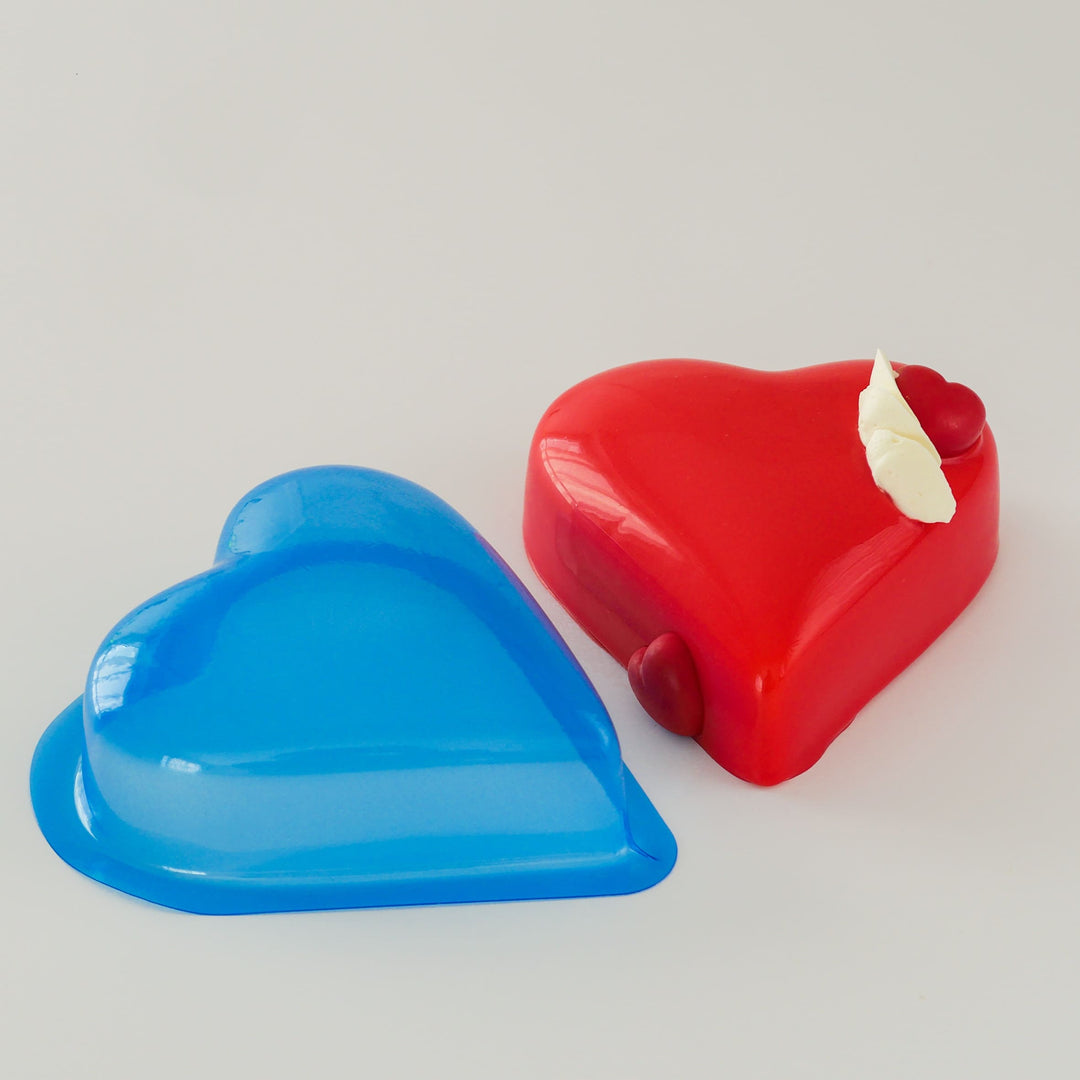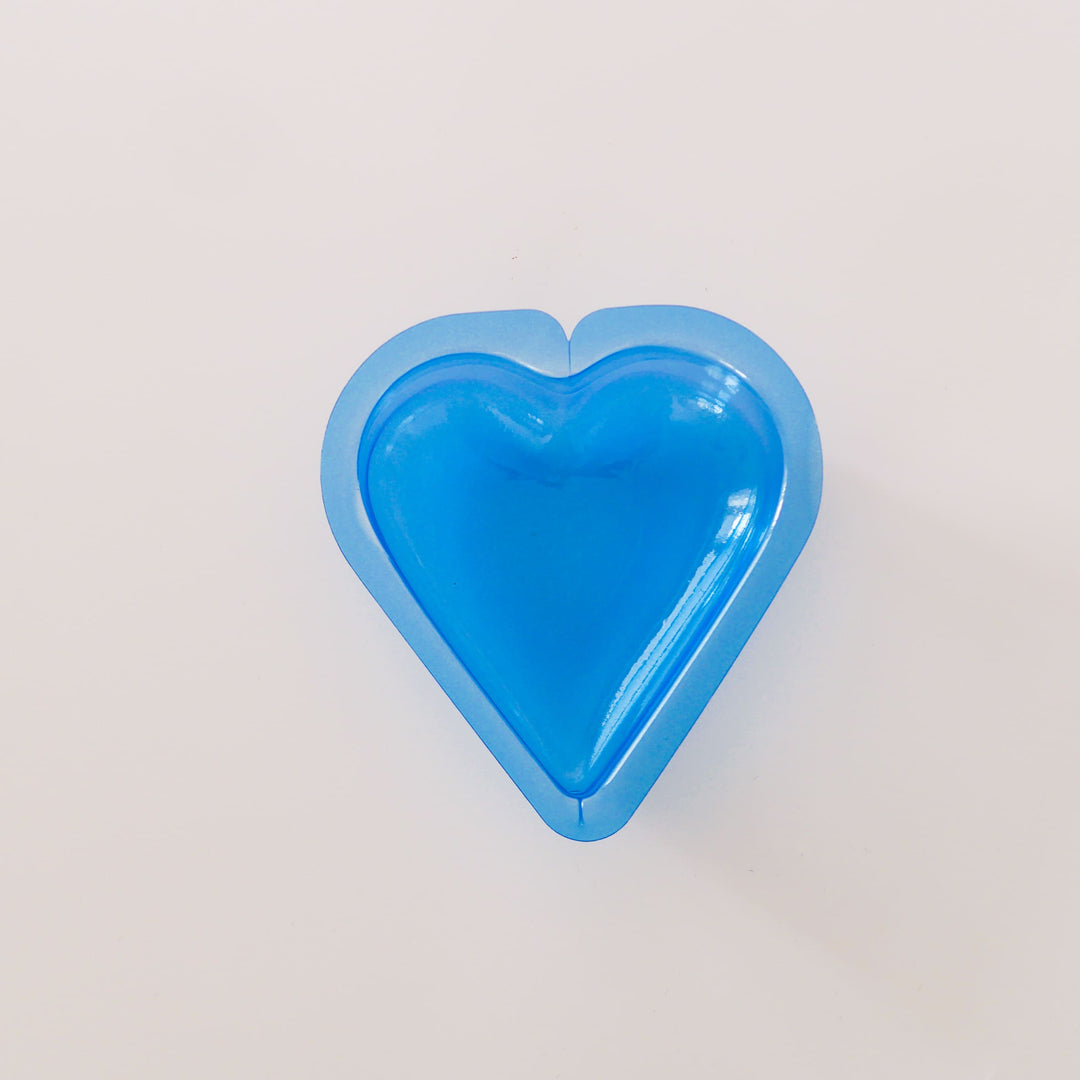 Domed Heart Entremets Mold 400 ml: The Essential for Pastries Filled with Passion!
Immerse yourself in the enchanting world of pastry with our 400 ml Domed Heart Entremets Mold, a true symbol of love and pastry creativity.
Specially designed for pastry and food professionals, this mold will allow you to create unique taste creations.
Made with care in our factory in Savoie, this mold has a domed, gourmet and romantic heart shape: perfect for adding a touch of magic to your creations!
Whether for special events or just to brighten up your storefront, the heart-shaped cake will instantly catch the eye of your customers. This one is perfect for making a dessert for 2-3 people - this format exists for 4 or 10 people (600ml and 1500ml moulds).
Beyond its aesthetics, our 400 ml Domed Heart Entremets Mold offers you unparalleled practicality : alternate the layers of biscuits, crisps, fruits, mousses, place in the cold, and once your masterpiece is finished, the mold tears easily, allowing for effortless unmolding: your heart-shaped cake is flawless, smooth and snag-free.
Thanks to its clever design, this disposable mold will save you precious time. No more endless washing chores! You will be able to devote more time to your creativity and satisfy the most demanding palates. Its simple and practical use will allow you to achieve up to 30% more productivity, saving you time and money.
Our dessert molds are much more than simple baking tools. They are a reflection of your passion and your commitment to pastry excellence. Your clients will be amazed by your unique creations, and you will be proud of the quality and originality of your work.
Product name

Dessert mold - Domed Heart 400ml
Code SKU

94001263
Number of pieces

50 pièces
Nombre de parts
Sur la base de 1 part = 150ml environ
3 parts
Inside dimensions

115x120x47
Outside dimensions

150x145x47
Materials

Blue PVC
Weight

12.3 g
Volume

400ml
Packaging

340x240x240mm / 1kg
Food sheetDownload
User guideDownload
Conseils de réutilisation des moulesDownload
Tolerance on dimensions

+/- 1mm
Tolerance on net weight

+/- 7%
Plastic quality

Food
Material origin

Europe
Storage conditions
Maintenir dans un lieu protégé de la chaleur, de l'humidité et du rayonnement direct du soleil
Stocker loin de matériaux inflammables
Nous préconisons d'utiliser les pièces durant l'année de leur livraison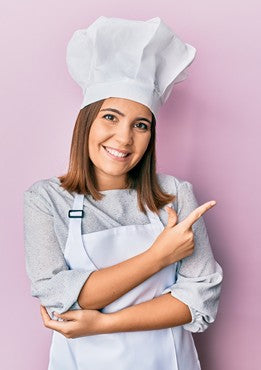 Les moules plastiques Petit sont des moules prêts à l'emploi, à usage unique et donc jetables après utilisation. Toutefois, il est possible de réutiliser certains modèles après un lavage, un séchage et un stockage précautionneux. Attention : . PETIT ne peut être tenu pour responsable en cas de problème suite à la réutilisation de ses moules. . Les moules ne peuvent pas être lavés à la machine.
Tous nos moules à entremets ronds sont pourvus d'oreilles avec une prédécoupe. Ces moules présentent une dépouille (pente verticale) très faible pour vous permettre de réaliser un entremet parfaitement droit, avec des angles vif et un fond très plat et lisse qui permet un glaçage parfait. Les oreilles sont présentes pour vous permettre de déchirer le moule pour obtenir ce résultat, ce que ne permet pas un simple démoulage. Seuls nos moules à entremets, à bords droits, sont facilement déchirables.
Afin d'optimiser la conservation des moules en plastique, suivez ces quelques astuces simples afin d'optimiser la durée de vie de vos produits : - Gardez les moules dans un lieu protégé de la chaleur, de l'humidité et du rayonnement direct du soleil, le mieux étant de les stocker dans la housse et le carton dans lesquels ils vous ont été livrés. - Stockez les moules loin des matériaux inflammables ou des sources de chaleur (ils sont en plastiques et peuvent donc se déformer ou fondre sous l'effet de la chaleur).
Nos moules en plastique thermoformé sont entièrement compatibles avec vos chambres froides, en froid positif ou en froid négatif.
Une partie des moules à entremets présentent une dépouille (partie verticale du gâteau) très droite pour donner de beaux entremets. Aussi après la prise au froid, il peut être difficile de les démouler, simplement en les retournant. Sur certains moules, des "oreilles" prédécoupées sont présentes : elles permettent de déchirer le moule pour obtenir une finition d'entremets impeccable. Les bords de l'entremets sont ainsi bien nets, le fond (= le dessus une fois démoulé) est parfaitement plat et lisse, ce qui permet un glaçage parfait ; au contraire des gâteaux élaborés avec des cercles à pâtisserie classiques, qui nécessitent de peaufiner le dessus à la spatule, ce qui fait une finition moins régulière.