Decorative sheet for desserts: dare the "cushion" pattern!
To give relief to your desserts made in our frame moulds, adopt the structured sheets: made of thermoformed plastic from recycled materials, they are simply placed at the bottom of the mould. Once unmolded, the entremets takes on the 3D pattern of the decorative leaf: here a pretty quilted effect which gives your cake a soft and generous appearance. The structure sheets adapt to all our frame moulds, and can also be recut to fit our round, fancy or square dessert moulds, or even positioned at the bottom of log gutters to give them relief. PETIT is a French manufacturer, specialist in plastic thermoforming since 1963: the raw materials are sourced exclusively in France and Europe, and PETIT ensures that up to 70% of recycled material is incorporated into its finished products. PETIT items comply with the hygiene rules of the food industry, and the proudits are packed as soon as they leave the chain in food bags, to allow the products to be used as soon as they are received, without going through a prior washing step.
Product name

GM frame structure sheet (575) - Cushion N°1
Code SKU

94001235
Number of pieces

10 pièces
Inside dimensions

575x375x2
Outside dimensions

575x375x2
Materials

black pvc
Weight

76 g
Packaging

600x150x150mm / 1kg
User guideDownload
Conseils de réutilisation des moulesDownload
Tolerance on dimensions

+/- 1mm
Tolerance on net weight

+/- 7%
Plastic quality

Food
Material origin

Europe
Storage conditions
Maintenir dans un lieu protégé de la chaleur, de l'humidité et du rayonnement direct du soleil
Stocker loin de matériaux inflammables
Nous préconisons d'utiliser les pièces durant l'année de leur livraison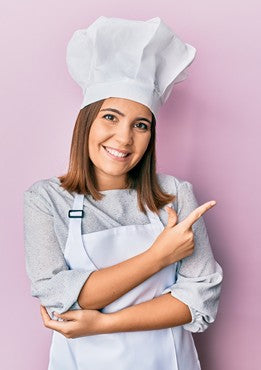 Les moules plastiques Petit sont des moules prêts à l'emploi, à usage unique et donc jetables après utilisation. Toutefois, il est possible de réutiliser certains modèles après un lavage, un séchage et un stockage précautionneux. Attention : . PETIT ne peut être tenu pour responsable en cas de problème suite à la réutilisation de ses moules. . Les moules ne peuvent pas être lavés à la machine.
La jupe est présente sur les moules à bûche ou les cadres ; outre le fait qu'elle assure la stabilité et une bonne tenue de la forme du moule lors de son remplissage, permet, une fois le produit surgelé, d'y verser de l'eau tiède permettant un démoulage rapide et net.
Nos moules en plastique thermoformé sont entièrement compatibles avec vos chambres froides, en froid positif ou en froid négatif.
Oui, nous offrons des services de personnalisation pour certains de nos moules en plastique. Vous pouvez ajouter votre logo, votre nom d'entreprise ou tout autre design spécifique à votre marque. Cela ajoute une touche d'authenticité et de professionnalisme à vos créations.
Présents sur les moules avec jupes (moules à bûches et cadres notamment), il s'agit des motifs géométriques qui apportent du relief sur la surface du plastique thermoformé. Les godrons servent à améliorer la résistance mécanique du moule : ils leur confèrent une meilleure stabilité, essentielle notamment pendant les étapes de montage et de stockage de vos gâteaux. Grâce à eux, le moule ne se déforme pas et reste parfaitement en place.